We provide full support and training, just contact us with your questions.
Our e-commerce websites are so easy to use that even a kid can run a profitable online business.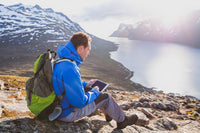 START YOUR ONLINE DROPSHIP STORE.
Set your own hours.
Work from any where in the world where there is internet.
No qualifications are required.
No investment is needed, only the cost of hosting which is 29$ per month.
Choose from hundreds of thousands of products.
The inventory is automatically synchronized with the suppliers and updated every day. We have lots of ready made ecommerce websites for sale.
How a Dropship Store Works.
Example:
A customer buys a product, lets say a bracelet, on your website for $30.
Now you have $30. You take this $30 to the supplier's website buy the bracelet for $5.
Now you have $25 left, this is your profit, without ever owing inventory.
You get paid by your customers before you buy products from suppliers, therefore you do not need any investment in advance. And they ship directly to your customers with your company name or no mention of any company.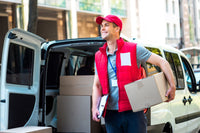 In a dropship online business, there is no investment needed to buy the inventory.
All you need is hosting fee of 312$/year or 29$/month whichever is easier for you with no contract, cancel anytime, after 14 days your hosting will automatically be cancelled if choose not to continue. The website you created during the 14 days trial will be stored at no fee for about 6 months if you decide to come back.
We will help you make your dropship store, we will give you all the information you need.
where to get the suppliers.
how to setup payments processor.
How to setup shipping.
How to import products automatically into your store from suppliers.
How to sync inventory to your supplier.

Get Free Hosting Trial For 14 Days